Our Team & Our Commitment
iPatient inTouch, Inc. Clinical Nurse Leader Rounding program will tailor our rounding program to meet your nursing department expectations. Nurse Leader Rounding - a very effective activity for improving patient satisfaction, quality and safety, and can positively impact HCAHPS scores! Our team will work with your nurse leaders to select the rounding questions for each nursing department and sign up the users for the program. All custom for your hospital! Setup usually takes 1 day!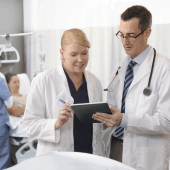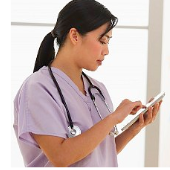 Enhance your current rounding

Clinical nurse leader rounding is already taking place in all hospitals today. Our iPatient inTouch rounding program is a proven and effective tool for your nurse leader to utlize for Clinical Nurse Leader Rounding.
Benefits

Efficient

Improves

workflow anticipation



Reduction in call light usage

Reduction in pressure ulcers

Reduction in bed falls

Being proactive rather than reactive


Improved Accountability

Improved data collectio

n
Possible Outcomes

First and foremost, our program helps your nurse leader with an efficient program for daily bedside rounding activities. Typical daily rounding activity for a nurse station of 20-25 patients could take 100-150 mins - daily! For this reason, your nurse leader will need to depend on a proven & effective rounding tool.